Black Fire and Sky Women's Running Shoes/Large Size (Model 020)
• 23.07 Oz.
• Polyester fiber, flywire upper, 3-D shaped, unbelievably lightweight & durable.
• EVA sole, shake-proof, anti-heat, anti-moisture, anti-corrosion, non-slip, easy cleaning.
• Ergonomically streamlined foot curve, wearing soft and comfortable.
• Ideal as both running & casual shoes.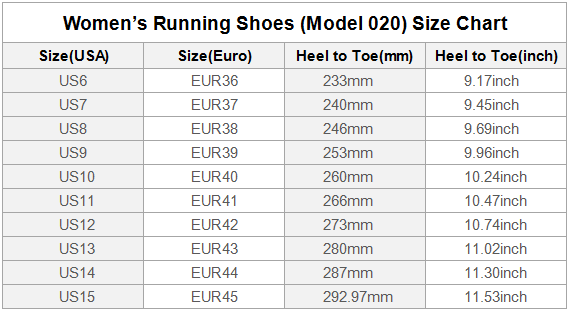 *Processing time is 2 to 4 weeks.